Wired and wireless connections
for your home or business.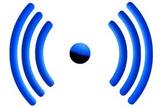 Installation and setup services for your LAN (wired) and WLAN (wireless) network. Now is the time to connect your computers, tablets, smartphones and other wireless devices. If you have an existing wireless network, we can upgrade or expand that old network to a new, faster one.
Call
706-878-9349
or email
roger@sauteelive.com
for more information or to request an appointment.
---
Your own personal cell tower?
If you have a 3G or 4G cell phone with AT&T, Verizon or Sprint and a broadband internet connection, SauteeLive can set you up with a micro cell tower. We also have options for boosting almost any cell phones reception for your work or home.